Check out this list of useful industry resources that cover hydrogen energy and fuel cell websites / blogs. Let us know if there are any other websites, blogs, or prominent websites that are beneficial to the fuel cell industry.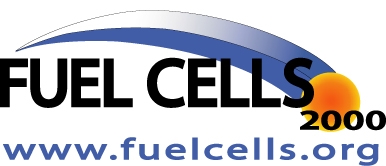 Fuel Cells 2000 is the leading independent source for fuel cell information. The site contains everything from fuel cell basics, industry analysis, education and career resources and reports, articles and presentations about the fuel cell industry. The site also has two searchable databases and an online directory.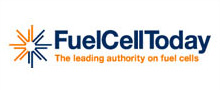 Fuel Cell Today is the leading organization for market based intelligence on the fuel cell industry. Covering key trends and developments in industry and government, Fuel Cell Today has provided relevant, unbiased and objective information for more than a decade. We aim to allow decision makers to take advantage of the opportunities that fuel cells offer and to provide a reliable source of information for those developing and deploying fuel cell solutions.

Alt Energy Mag .com is an eMagazine full of News, articles and interviews covering the trends and breakthroughs in the Alternative Energy industry. With an emphasis on the state of the art and on the horizon technologies that have strong prospects of commercialization. Our philosophy is to create an outlet where the industry can report on itself. We offer those of you who work or have a passion for the Alternative Energy to contribute articles, news and product info for your peers to read discover.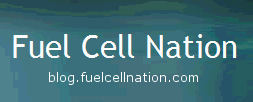 Fuel Cell Nation is a blog by Keith D. Patch that involves fact-based discussion and analysis of clean energy technologies. The main focus of the blog is fuel cells, with coverage of advanced batteries and energy storage systems, renewable power generation, and related technologies. Keith has over 25 years of experience developing and managing energy technology development and commercialization at residential, commercial, industrial and utility-scales. Follow @KeithDPatch on Twitter for timely clean energy updates.
Pike Research is a market research and consulting firm that provides in-depth analysis of global clean technology markets. The company's research methodology combines supply-side industry analysis, end-user primary research and demand assessment, and deep examination of technology trends to provide a comprehensive view of the Smart Energy, Smart Grid, Smart Transportation, Smart Industry, and Smart Buildings sector.
Alternative Energy News is an open source for news and information about renewable energy technologies. Browse the articles and press releases, the latest news, discussion forums, and mix-up of other media from sources like Flickr and YouTube. Our goal is to raise awareness about clean energy sources using any means necessary.

Envrionmentalsciencedegree.com is a comprehensive resource for those interested in working in the field or advancing their education. From salary information, career paths, and updates from the field, you're sure to find answers to all your questions – and some you'd never think to ask. The site provides a list of accredited programs at all academic levels in addition to helpful blog posts and other straightforward information to help their readers become and stay informed.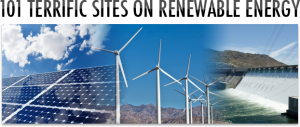 A comprehensive list of 101 terrific websites brought you by Envrionmentalsciencedegree.com. This list of sites have the latest data on renewable energy technologies, availability, and the environmental impact of using a renewable source instead of rapidly dwindling supplies of combustible fossil fuels.