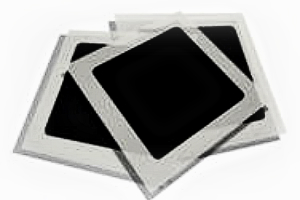 FuelCellsEtc is well-known for the high quality of our custom Membrane Electrode Assemblies (MEAs).  We can produce any quantity of MEAs and have no minimum order requirements.  We are equally at home providing any custom loading you may need and can even use your own catalysts, membranes or Gas Diffusion Layers.
We cover all range of MEA products, from Catalyst Coated Membranes (CCM), also known as 3-layer MEAs, to 5 or 7 layer MEAs.
Our standard products include electrolyzers (some of the highest performance electrolyzer MEAs available!), hydrogen/air and hydrogen/oxygen fuel cells, direct methanol fuel cells (DMFC) and, reversible MEAs (capable of serving either as an electrolyzer or as a fuel cell).
Our Membrane Electrode Assemblies (MEAs) Include:
Any Shape, Size, Catalyst Loading, and Quantity

Single Sided, 3-Layers, 5-Layers, 7-Layers, and more

Consistent Expert Technical Assistance every step of the way